Here are some tasty teasers of a few contemporaries I've read over the past few months. I know I mostly focus on YA sci-fi and fantasy on this blog, but I love realistic too, and in fact my next WIP is a MG contemporary!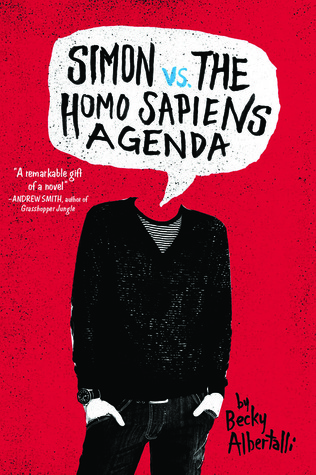 Simon vs. the Homo Sapiens Agenda
- by Becky Albertalli
You may have heard me and 5 million other people fangirling over this 2015 debut author's book on Twitter. Yes it is really that good.
The recipe ... for an adorable disaster:
2 not-so-openly-gay boys meet via Tumblr (but not in person) and fall in crush
... Someone finds out
Add: Blackmail + Oreos + Waffle House = Gah!
Twist: They go to the. same. High. School.
It was love at first reblog,
...but will they ever find each other in real life?
Brown Girl Dreaming -
by Jacqueline Woodson
In case you can't tell by all the awards on the cover, this is a really, really, really good book. It's a semi-autobiographical MG novel-in-verse. It's hard to explain it and do it any justice. You really must read it.
The recipe ... for an imagination loosed:
Girl born just removed from the time of struggle
Memories flowing through bloodlines, through places.
Ohio. South Carolina. Brooklyn, New York.
A poem of life.
A journey to be free ... to dream.
And to write.
Speak
- by Laurie Halse Anderson
This book is more than a decade old now, but I've just gotten around to reading it, and wow. It deals with tough subject matter (the after-effects of rape) in a very compelling and thought-provoking way.
The recipe ... for voice:
Loud, silent tangle of thoughts/feelings/emotions.
Ostracism.
Loss.
Friends both false and true.
Hands to art: pencil, brush, clay.
No one knows the hurt she's held inside, until she
Speaks.
Have you read any of these? What did you think? Any other recommendations for fans of these books?